Online bookings for councils are our thing
Why SpacetoCo is the #1 choice for
Local Government Facility Booking Software
We LOVE matchmaking communities and spaces.
We partner with councils to help them create the most engaging and efficient facilities bookings process possible.
We care about the bigger picture - we support Councils in opening up ALL types of spaces for use by the community
We help make bookings fun and easy, helping you focus on growing usage of affordable spaces to benefit your communities and also increase revenue.
A Community Spaces Love Story
We LOVE matchmaking communities to your local spaces. We believe everyone should have access to find and book affordable local spaces. We work with you to transform your bookings journey, open up new spaces and stimulate local economies.
Increase bookings, revenue and usage of your community facilities, whilst blitzing repetitive admin and ditching paper based processes. We work for all types of spaces. From community centres, libraries, parks, reserves, recreation to community lead facilities like sports clubs and churches.
SpacetoCo is also listed as a preferred supplier across Australia, making procurement a walk in the park!
Turn highly manual and repetitive processes into easy automated flows.
Bookings administrators are crushed and demotivated by the pain of back & forth pricing & availability enquiries, taking and paying back bonds, creating and chasing invoices...
With SpacetoCo your team need never invoice, chase payment or refund bonds ever again!
Learn more about how easy it can be to use automation to reduce the load on bookings officers and finance teams.
Create a delightful online customer journey with no tech skills required!
Having your customers fill out paper forms, call up to get key info or struggle through fees and charges documents stops people booking and using your facilities.
We enable you to have a seamless and delightful online bookings process for casual and regular hirers without any complex IT project or development costs.
Book a demo to learn more about how other councils work with SpacetoCo to create a delightful customer journey for facility bookings.
Increase revenue and utilisation of your facilities
Utilisation varies across facilities, with some having to turn people away at peak times and others struggling to take a booking a day. By making facilities and availability more visible and bookable, customers can self serve and supply and demand finds a more natural balance. Bookings can increase and the load is spread across spaces to make this growth sustainable.
Councils that use SpacetoCo see an average revenue increase of 20-40%.
Read how the City of Vincent increased revenue by 30%.
Build a bookable ecosystem of community spaces and enable thriving local economies
Councils are always under pressure to provide more affordable facilities for communities. It's not possible to provision a new community centre in every neighbourhood! But council can enable community lead spaces like sports clubs, schools and even local businesses to be found and booked via the same awesome booking platform (that's us!).
SpacetoCo is unique because we enable councils to be part of a wider marketplace that can create opportunities for far more local spaces to be booked and used.
Read our thinking on how councils can enable a wider ecosystem of facilities.
Enable your team to work productively, remotely and be ready for lockdowns or other civil emergencies
Lockdowns are a pain in the A**E. They create tons of manual effort to cancel bookings, create credit notes and refunds, and often key data and systems are not accessible outside of the centre. All this extra effort on top of revenue loss is unsustainable.
We worked with our council partners to enable lockdowns to be managed quickly and easily. Bulk cancel bookings, issue announcements and get customers to agree to a Covid plan as part of their booking. You can also easily track lost revenue for reporting.
Collect accurate data to help you grow your impact in the community
Do you struggle to get accurate data for revenue, utilisation and usage of your facilities? Can you predict cashflow or recurring revenue?
SpacetoCo makes it easy to get realtime data about what's going on across your spaces at the click of a button. Use this data for reporting and measuring qualitative and quantitative outcomes for how your facilities impact community wellbeing.
Economic Development & COVID Recovery
When people use spaces efficiently, the local economy wins, the space owner wins, the environment wins and neighbourhoods become more vibrant… In other words, 'a rising tide lifts all ships'. However, the challenges we are living through from COVID are going to affect local area economies for many years to come.
When the era of lockdowns has passed, the solutions for communities to rebuild in a new normal will be needed. Space-as-a-service is one of these things so it's important to place Council spaces alongside other hireable spaces in the community.
Making it simple to find and share space(s) is going to be needed more than ever. In addition to this, we're seeing a trend towards bookings where the reasons for hire are increasingly to do with remote-work, work-from-home alternatives, and team-meetups for work. Spaces that are not necessarily CBD-based are likely to become more popular in the new normal. SpacetoCo is the only booking system considering a holistic approach to community and local area economies.
How we work with councils
We're with you every step of your bookings transformation journey. Below are some of the services we provide to help you transition to a modern, online facilities booking process and platform.
Customer Journey and Business Process Analysis
Fees & Charges Consultation
Business Case for Transformation
Your Partner In Community
Working with SpacetoCo has absolutely transformed the way we enable our communities to find and book our facilities. The activity around our venues and spaces has increased since we've rolled out SpacetoCo. The efficiency of the system has exceeded our expectations saving many hours of our staff's time and has enabled more meaningful tasks to be accomplished. The data available makes it easy to analyse which facility may need more support.

They have created new features based on our feedback. We really feel like we're creating this together and providing a game-changer for local government. What's more, they are just nice people to work with - which makes such a difference as we're collaborating all the time to support our customers together.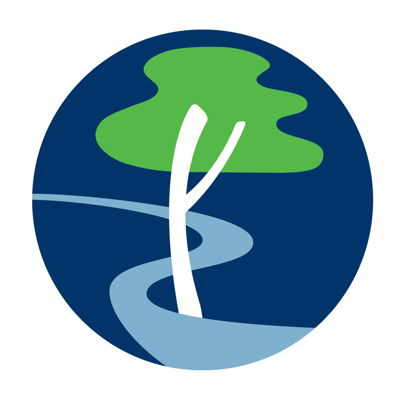 Asiya Khan
Senior Property and Facilities Officer

Shire of Serpentine Jarrahdale
Case Studies
SpacetoCo partners with local councils and community spaces across Australia and New Zealand.
View our case studies below to see how we helped them achieve their goals, increase revenue and decrease admin.
Trusted by local governments and community organisations
across Australia and New Zealand
Explore the SpacetoCo experience and discover how it could transform your council
Grab a coffee and your team and we'd love to hear more about your spaces, the opportunities you want to create for more bookings and more time. We can show you how the platform is working at councils like you, and give you tons of ideas to help you on your bookings transformation journey. Book a demo or check out our features and pricing
Our Purpose
Why we do what we do
Sustainability
We believe that there are plenty of spaces and it's not always necessary to build more. By utilising existing assets more efficiently and by making it easier to book spaces online, we all play a part in a more sustainable future.
Local Economies
We believe in the importance of driving growth to local area economies. By providing a means for people to access local spaces, we hope to stimulate a buzz of activity within towns, precincts & localities . We believe that when local economies thrive, communities come to life.
Community Connection
We believe space activation plays an important role in community development and building connectedness between people.It is through this that we work towards building a supportive, inclusive and diverse society.