Highlights
Rollout completed in 4 weeks, 1 day
Dramatically reduced the number of phone calls and emails from Guests
Successful trial led to full rollout
Challenge
Managing facility bookings has always been a challenge for the City of Kwinana. The City had attempted using various bookings management software packages but each had to be manipulated to meet the needs of the City and the way its facilities are hired out.
When new staff joined the City's team, it became clear that a better solution was needed. After liaising with various staff members who manage bookings for the City, a number of key areas were identified that required improvement. These included:
Reducing the need for manual data entry and paper-based forms for both the City and its customers
Reduce wait time for customers by streamlining internal processes to avoid a backlog of hire inquiries
Moving away from lengthy bond collection and refund processes
Establish credit card facilities
Providing an online view where availability is live and requests can be submitted outside of business hours
Greater visibility for relevant City staff on booking activity
At that stage, the City was making-do with existing bookings management software by manipulating the features to fit internal processes and fees. This resulted in a lot of manual data handling, back and forth between customers and the City, and problem-solving on the fly. The City reported its staff feeling frustrated at the very labour-intensive process.
Solution
In mid-2020 the City of Kwinana was reintroduced to SpacetoCo, having viewed an earlier version of the system in 2018. The variety of features and functionality that had been added to the platform was immediately apparent. It was at this point that a potential match between the City and SpacetoCo was realised. Key features of SpacetoCo that stood out for the City included:
Ability to accommodate regular and seasonal hirers through automated invoicing
An automated bond process through use of SpaceProtect
Live availability of facilities
Ability for customers to submit a booking request 24/7
Ability to have City staff book for free using discount codes
Ability for customer information to be stored in a single place reducing the requirement for staff to enter data
The City also recognised that SpacetoCo is an Australian-based company and therefore embarking on a partnership with the platform would allow the City to support local.
A decision was made to trial SpacetoCo for a popular space at the City of Kwinana, known as "The Patio". After trialling the space, the City decided to list the remaining 174 council owned spaces on the platform and manage casual, seasonal and regular hire through SpacetoCo.
"The Patio" was the City of Kwinana's first space listed on SpacetoCo as a test of how the platform could potentially assist with the challenges the City was facing. The Patio is a very popular space during the warmer months for kids' birthday parties.
To maximise the amount of residents who are able to book the space, the City caps bookings to be no longer than three hours. "Opening times" and "minimum booking time" features were innovatively used by the City to list this space to suit their needs. Click here to view this space on SpacetoCo.com
...now that we've gone live on SpacetoCo, we can see that it will improve our processes, alleviate some of the workload and therefore free up our time to focus on other areas of our team, work and our department; focus more on important challenges and on increasing usage [of our facilities]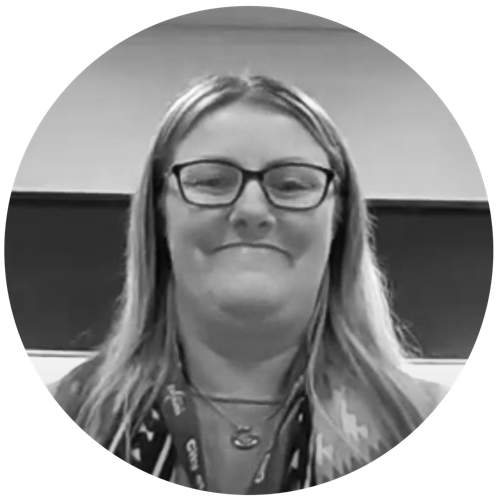 Chantel Harmer
Administration and Bookings Officer

City of Kwinana
Outcomes
As soon as the rollout process was completed, the City immediately started reaping the benefits of partnering with SpacetoCo. The City's staff reported that the system was not only working for them but it had surpassed their expectations. They felt relieved and optimistic as time-consuming administrative tasks have reduced. They could see how they would recoup time to focus on space activation and building relationships with their customers.
The number of phone calls and emails between City staff and customers has reduced dramatically. Customers can now quickly and easily find all the information about a specific facility on its SpacetoCo page, eliminating the need to reach out to City staff for details. Booking requests can be submitted within minutes and actioned by the City with a few clicks, reducing wait times and follow-up phone calls from customers.
Paper-based forms are virtually eliminated. All the necessary customer information is collected through the checkout and Verified Guest Application process. City staff no longer need to handle PDF forms and manually transfer the data. If staff need further details from a customer, a quick phone call and a note in their account makes keeping data effortlessly efficient.
The use of SpaceProtect made the City's lengthy bond process obsolete as City staff can enable, claim and release funds with a few clicks Gone are the days of cheques and bank transfers. Now all of the City's bonds are processed through pre-authorisation holds on the customer's credit card. If no claim is submitted, the customer receives their money back within 3 days, not 3 weeks.
SpacetoCo comes with in-built credit card and direct debit facilities, saving the City from needing to explore point-of-sale options for its customers. SpacetoCo leverages Stripe and GoCardless to handle all payments on the platform. Data is stored securely with them, reducing the requirement for the City to handle such information.
Finally, customers can explore the City's facilities in one easy-to-see place and make an informed decision about which facility will suit their needs. Customers are able to rediscover the facilities offered by their local council and view all the details online. Live availability makes it possible for Guests to see whether a facility is available for their event or view alternative facilities that are available.
These are some of the key positive outcomes the City of Kwinana have reported since going live on SpacetoCo. These results have led the City to decide to further use SpacetoCo to manage its bookings for the City's creche, libraries and Youth Zone centre. These facilities are still to be listed but the City is confident at the continuation of these benefits for the staff at those venues.
Suburbs include: Hope Valley, Medina, Wellard, Orelia, Kwinana
Trusted by local governments and community organisations
across Australia and New Zealand
Case Studies
SpacetoCo partners with local councils and community spaces across Australia and New Zealand.
View our case studies below to see how we helped them achieve their goals, increase revenue and decrease admin.
Explore the SpacetoCo experience and discover how it could transform your council
Grab a coffee and your team and we'd love to hear more about your spaces, the opportunities you want to create for more bookings and more time. We can show you how the platform is working at councils like you, and give you tons of ideas to help you on your bookings transformation journey. Book a demo or check out our features and pricing