Highlights
Improved customer booking experience
Saved countless staff admin hours
Reduced bond process from weeks down to minutes
Challenge
For more than a decade the City of Tea Tree Gully was aware of the outdated and painfully manual process that both their customer and bookings team undergo to manage the hire of facilities. The City decided to collect data from its users to find the exact areas that were pain points for their hirers. The Marketing Department created, issued and analysed a survey which uncovered the following key areas that needed improvement:
Bonds being paid well in advance
The lengthy process to return the bond to the hirer
Information and process for facility key collection
Consistent Terms and Conditions and venue information across all facilities
Consistent and logical fees and charges for all facilities
The City's existing process was labour intensive leaving their bookings management team often feeling overwhelmed and exhausted with handling the very manual system. Monthly mandatory reporting was being done manually with many data points being estimated due to lack of efficient programs to assist with collecting the necessary information.
With this feedback in mind, the City of Tea Tree Gully set about finding a solution to address the problem at hand.
Solution
It was the Customer Relations Department at the City that recommended trialling SpacetoCo for casual bookings only. It was during this trial period that the City identified key SpacetoCo features that could solve the pain points their team and hirers were experiencing. These included:
An automated bond system through the use of SpaceProtect
Automated access instructions sent to hirers upon approval of their booking
Customisation in facility listings to accommodate various City requirements
Functionality to accommodate regular City hirers
Monthly reports and the ability to generate reports at will from the dashboard
After a tender process was completed, the City chose to embark on a partnership with SpacetoCo to manage bookings in their facilities. The City and SpacetoCo worked closely together to list a total of 68 spaces on the platform.
The Jubilee Community Centre is an excellent example of how the features on SpacetoCo can be used to tailor a listing on the platform. The City of Tea Tree Gully needed higher function rates and rules for bookings that occurred over weekends. To accommodate this, the City made use of SpacetoCo's Parent/Child functionality to create a space for hirers to book on weekends only. Click here to view this space on SpacetoCo.com
I didn't think it would be as easy as it is. I thought [that] everything seems so complex these days and I'll never get the hang of it. I did not have that experience with SpacetoCo. I found it very easy to use, easy to get the hang of ... SpacetoCo was and is fantastic in terms of efficiency and better use of time.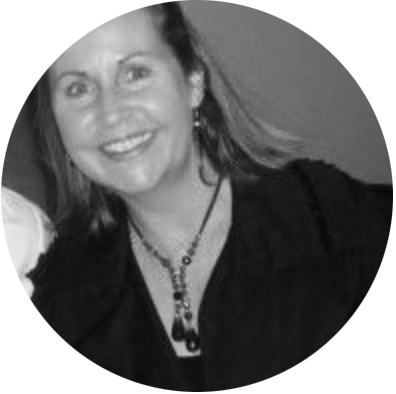 Maggie L'Estrange
Administrator and Coordinator of Community Development

City of Tea Tree Gully
Outcomes
The positive impact of using SpacetoCo to manage bookings was experienced by the City of Tea Tree Gully almost immediately. For their bookings management team, time became an asset they could once again rely on. The City reports that their staff no longer feel overwhelmed with managing the admin of facility bookings. They now have the freedom to dedicate more hours to building relationships with their customers and promoting the City's facilities to the wider community. Maggie L'Estrange, who manages the City's community centres, feels "my time is much more efficient than what it used to be… I always felt like I was in the middle of something but with SpacetoCo I can just sign off on stuff; it's completed once I click [a button]".
Monthly reporting and the ability to generate reports from the dashboard has streamlined the mandatory reporting process for the booking officers. Moreover, the data is much more detailed and accurate to allow the City to make strategic decisions. It has also allowed the City to identify underutilised facilities that can be promoted in the local community.
Having worked together as a team across the various City departments as well as closely with SpacetoCo, the City was able to achieve a consistent set of terms and conditions, fees and information for all their facilities. This has allowed customers to quickly and easily make a decision about whether they wish to book a certain facility. It has reduced the volume of customer support inquiries for the City as the information is presented succinctly on SpacetoCo.
Calendar view and live availability on SpacetoCo has allowed City staff to quickly and easily view regular vacancies and offer these to new community groups. Since being live on SpacetoCo Maggie noted they've been "able to embrace a lot of new hirer's because it's easier to see the vacancies that exist".
The use of SpaceProtect, SpacetoCo's automated bond functionality, has reduced the time for taking and refunding bonds by the City from three weeks to just 7 days. Now with a click of a few buttons, the City's staff are able to enable Pre-Event bond holds on customers' credit cards and the system automatically refunds this 3 days post booking (provided no claim is submitted). Not only has this saved the City valuable staff hours, but their customers are benefiting from fast and efficient bond refunds.
Finally, the City has been able to streamline the supply of key collection and access instructions to customers by including this information in their listings on SpacetoCo. Once a booking is approved by the City, customers get an automatic email that includes this information. This saves the City's staff from rewriting the same emails and reducing the risk of hirers forgetting to collect keys.
These were amongst the key positive outcomes that came as a result of partnering with SpacetoCo to manage facility bookings.
A Theme of Partnership
When the City of Tea Tree Gully chose to use SpacetoCo to manage their facility bookings, they embarked on a partnership with the platform. The success of the partnership was due to the clear communication and collaboration between the City and SpacetoCo to curate an experience that not only benefited City staff but their customers as well. This journey was undertaken collaboratively, with some of the key steps highlighted below:
Adjusting fees and charges for facilities. SpacetoCo worked closely with the City to revamp their existing hire rates. Price changes were designed to be easy for customers and staff to understand, whilst providing maximum value for the City. The fee schedule was then used as a basis to decide on how the facilities would be listed on SpacetoCo. For example, halls with function rates had a child space listed where customers can book for weekend events.
Custom account architecture. Before implementation could take place, the City and SpacetoCo discussed how the City's staff operates and who would need to have access to manage their bookings. It was decided that the City would operate two separate SpacetoCo accounts - one for the facilities and a second for the sports and recreation centre. This allows the City to continue operating efficiently as each bookings team is able to seamlessly access and manage their booking requests.
Dedicated training and ongoing support. The SpacetoCo team provided dedicated training and ongoing support throughout the implementation process. This allowed City staff to gain a comprehensive understanding of the system, ask questions and gain overall confidence in using the platform to manage bookings. This support is ongoing even after implementation is completed.
Continuous iterations based on feedback. SpacetoCo's growth is tied to the experience of the user and that is why we're continuously improving the platform based on the feedback that we receive from all users, including the City.
Partnering with our Hosts is at the heart of what we do at SpacetoCo. We believe in collaborating with local government bodies to achieve the outcome that's the best for the City and its customers.
Auckland Population: ~100 860
Suburbs include: Surrey Downs, Modbury Heights, Banksia Park and St Agnes
Trusted by local governments and community organisations
across Australia and New Zealand
Case Studies
SpacetoCo partners with local councils and community spaces across Australia and New Zealand.
View our case studies below to see how we helped them achieve their goals, increase revenue and decrease admin.
Explore the SpacetoCo experience and discover how it could transform your council
Grab a coffee and your team and we'd love to hear more about your spaces, the opportunities you want to create for more bookings and more time. We can show you how the platform is working at councils like you, and give you tons of ideas to help you on your bookings transformation journey. Book a demo or check out our features and pricing