Highlights
100% Payment collection success
A more vibrant community with new hirers
Challenge
The Community of St Luke is a progressive Presbyterian church that has fantastic community facilities on the border of Remuera and Newmarket in Auckland, New Zealand. Their spaces range from one of Auckland's most beautiful church venues to multipurpose seminar rooms, a community lounge, and private counselling rooms.
St Luke's has nine bookable spaces, that all had different systems for managing bookings. The three seminar rooms and the church received booking enquiries through email, a web form on their website, phone, and walk-in. These were then entered into a desktop calendar tool (by Administrator, Pamela) and also entered into 'The Bookings Book' - the main source of truth for who was using what room and when. Payment for these spaces was done either by cash or POS on the day or regular users were sent a monthly invoice. The counselling rooms have a high frequency of bookings from a group of counsellors and had an online, invite-only, self-serve bookings calendar. These users were also billed monthly for their room usage.
Although this process was manageable, there were a number of pain points that the team wanted to solve and areas they hoped to improve on, in particular:
Fixing the visibility of room bookings and availability
Getting better at reporting on the use of spaces to Auckland Council
Putting an end to the work involved in chasing unpaid invoices
Solution
The kaupapa (purpose) of St Luke's is to offer local and wider community opportunities to belong and for meaningful participation. When SpacetoCo first started talking to St Luke's we were captivated by the space and facilities that they offered. We were impressed by their commitment to serving their local community with accessible and affordable rooms. However, the team was keen to expand their impact in the Newmarket and Remuera areas and knew that they had plenty of capacity in their spaces to go for growth. In the words of Colin Rose, the Community Director, they wanted a '21st-century booking system and processes' so that they could unlock the following priorities:
Reaching new and different customers from Local Businesses, for weddings, and for music events (recitals, rehearsals, and performances).
Improving the pricing model to properly charge for certain equipment and types of hire.
After researching different concepts for managing bookings, St Luke's chose SpacetoCo as it was the only option that could provide the following at an affordable cost:
A modern, familiar, responsive booking experience for their customers to pay online
Software that manages & automates availability and payments for casual, regular, and internal bookings to enable visibility and scalability of the processes
A marketplace that would make them more visible and diversify their community bookings
Live support for their team and their customers, meaning the team have a backup for out of hours questions
Personalised support to transition to the new system and design the new processes
Data entry of all the existing bookings
Customer communications and change management
Marketing and space activation support
The Church is a beautiful stone gothic building. Stunning stained glass windows surround the space, filling it with a glorious light and ambience. The church space is used for hosting regular or one-off activities and concerts such as dance, drama, singing, and music, community meetings, art exhibitions, and speaking sessions. The natural acoustics and ambiance make it an ideal space for concerts and choirs. You can view this space here
Before we worked with SpacetoCo, we did have a room booking system that was working - but it was so dependent on the knowledge and skills of one person to know how to manage the bookings and the invoicing. Now we have a system that means we can all jump in and see what's what, which means it can all run quite smoothly when we take leave. This is why it's worth paying for the system - as it means we have more automation and an established process that means we can grow without increasing the dependency on our team. We would recommend SpacetoCo to other community spaces.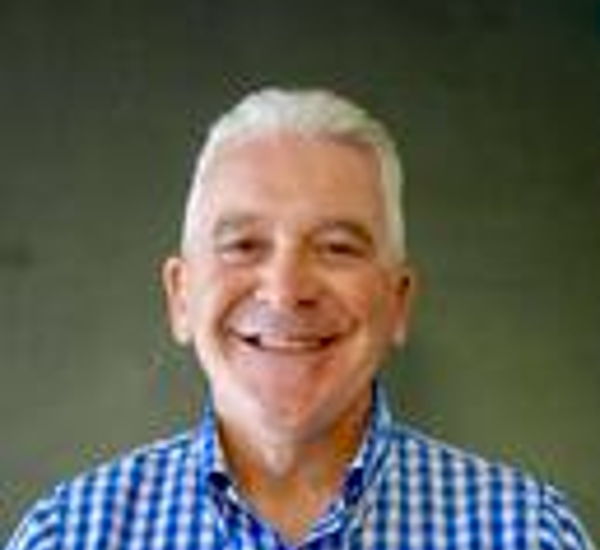 Colin Rose
Community Director

St Luke's, Remuera
Outcomes
Within the first 6 months of going live with SpacetoCo, the Community of St Luke reported the following benefits:
Increased bookings from new customers. In particular, the diversity of booking requests from new businesses, community groups, and individuals increased. The quality of booking requests also improved - as customers have paid upfront and already established the availability works.
Reduction in payment processing time. Each month the system automates receipts for all regular bookings and approximately 50 invoices and direct debits are taken without the team lifting a finger.
More accessible bookings data for Auckland Council reporting. All bookings data can be downloadedany time to compile the mandatory reporting back to Auckland Council and for financial reporting for the St Luke's finance team
Improved online photos, information, and booking experience. All St Luke's nine spaces are searchable and bookable online. They have extensive descriptions, which helps reduce repetitive inquiries. Theinformation can be updated in seconds by the team.
Online availability for all staff and customers to see. The availability of the rooms can be seen online by customers, and staff on any device, at any time. It's also visible on google calendars for a visual snapshot. The 'Bookings Book' has been retired.
Increased accessibility for customers overall plus out-of-hours functionality. Customers can easily make bookings any time of day, which means St Luke's is more accessible to more people.
Back-up and customer service from a partner who cares. SpacetoCo runs live chat, a support inbox, have online support articles, and keep an eye on pending bookings and customer issues. We have effectively added an extra team member to support the St Luke's team with customer service!
A scalable solution for growth. All the information about customers, bookings, and payments are now in one system, so anyone can jump in and manage it. As bookings increase, the admin will stay manageable due to payments automation.
Increased revenue from extras. It's now easy for customers to book and pay for extras like tea and coffee supplies. The extra income from this has meant $100+ more in income each month.
A Theme of Activation
The new online processes and automation have been important in enabling St Luke's to increase bookings. However, St Luke's has also benefited from marketing and activation initiatives with SpacetoCo.
SpacetoCo worked with St Luke's to photograph, describe and position their spaces in a way that would help their community and new customers understand the potential of the space. This also delivered clearer information upfront to help people know if the space was a match to them. SpacetoCo provided marketing assets like banners, flyers & digital buttons, to help St Luke's team connect up their existing channels as well as use social media to promote the spaces.
Special activations have included:
SpacetoCo worked with St Lukes to host a Sofar Sounds gig in the church bringing a totally new 200+ audience into the space to enjoy a rock concert. This diversified the usual target market to an entirely different audience
SpacetoCo organised 15 wedding suppliers to host a collaborative photoshoot in the church space to get free publicity for the church as a wedding venue and generate an abundance of stunning content to further promote the space
Auckland Population: ~1.57m
Location: Border of Remuera and Newmarket in Auckland
Community church focus: Progressive Movement
Trusted by local governments and community organisations
across Australia and New Zealand
Case Studies
SpacetoCo partners with local councils and community spaces across Australia and New Zealand.
View our case studies below to see how we helped them achieve their goals, increase revenue and decrease admin.
Explore the SpacetoCo experience and discover how it could transform your council
Grab a coffee and your team and we'd love to hear more about your spaces, the opportunities you want to create for more bookings and more time. We can show you how the platform is working at councils like you, and give you tons of ideas to help you on your bookings transformation journey. Book a demo or check out our features and pricing