Church Wedding Venue in Remuera
·
130 Remuera Road, Remuera, Auckland, New Zealand
·
·
·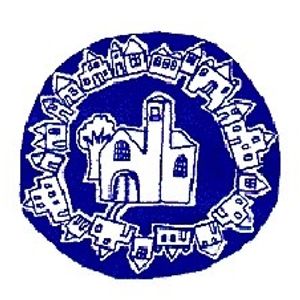 Hosted by St Luke's Church and Community Centre Remuera
SpacetoCo Host since September 2019
·
7.5k bookings
Our intention is to offer our local and wider community opportunities to belong and for meaningful participation.
---
About this space
PLEASE NOTE THAT THE CHURCH IS NOT AVAILABLE ON SUNDAYS 7am - 6pm, & ON WEDNESDAYS 6 - 9pm
Saint Luke's Church is a beautiful stone gothic building. Stunning stained glass windows surround the space, filling it with a glorious light and ambience - making it the perfect location for your wedding. If you're looking for the ideal space to create your dream wedding without breaking the bank, look no further. Anyone can be married in St Luke's. You don't have to be a member of St Luke's, or be a Presbyterian, or be baptised. It does not matter if one or both of you are from another or no church background. Gay and lesbian couples are also welcome.
The church seats about 250 people on pews, and an extra 50 seats can be added if needed.
Our wedding package:
The wedding package is a fixed price of $1,200 inc GST that includes:
Use of the Church for 3 hours for your wedding ceremony
Our minister Glynn Cardy
A 1 hour rehearsal, which includes time to set up any decorations
Our organist if required
You may organise the above yourself - but the fixed price is still the same:
Your own minister or pastor may conduct the ceremony
You may organise your own organist - although they must be approved by our organist
You may opt to play recorded music instead of having an organist
How to book:
To book this package - select the date and the three hour slot you would like to book for your wedding at checkout.
FAQs about weddings at St Lukes:
Does It Matter If One Of Us Has Already Been Married Or In A Civil Union?
No. A legally dissolved former marriage or civil union is not a barrier to a wedding in St Luke's.
If you are currently in a civil union as a couple, the civil union must be dissolved before you can marry one another.
Does It Matter If We Are Already Living Together?
No. Most weddings conducted in St Luke's are of people who have already begun living together.
We make no judgement on how other people have chosen, as responsible adults, to arrange their lives.
Do We Have To Have Attend Any Classes Or Courses?
No. We do however recommend you attend a course during your engagement period.
Do We Have To Come To Church At St Luke's Before Our Wedding?
No, but yes. We make no demand that you do this. However we would enjoy your company with us one Sunday.
Can We Write Our Own Vows?
Yes. In fact, you can incorporate whatever prayers, readings and music you like.
Which Door Would We Use?
The entrance in the tower facing Remuera Road (the glass doors) is used for weddings.
Wheel-chair access is available through the main entrance up the drive.
Can We Arrange Our Own Flowers?
Maybe, but.. We would prefer to use our own arrangers who are experienced in providing appropriate arrangements in St Luke's.
Can We Decorate The Ends Of The Pews?
Yes, by tying any decorations on, and removing them after the wedding.
Do We Need A Rehearsal?
Yes. Rehearsals are scheduled for an hour usually the day before the wedding day, and this time also includes placing any decorations in the church.
Using the community centre afterwards.
We have plenty of great spaces you can use for hosting your guests afterwards. These are priced in addition to the wedding ceremony package.
For informal light drinks and nibbles:
We have a sunny and homely area with outside courtyard and a kitchen that can be used for drinks and nibbles after your ceremony. This space has tables and comfy seating on chairs and sofas for up to 40. For standing it would work for up to 150.
We have a shared kitchen space in the communal lounge where you can store and plate up food. There is a microwave, steriliser, oven, gas hob, hot water urn and a family sized fridge freezer.
Teapots, coffee plungers, milk jugs, crockery and cutlery, glassware, water jugs and some platters are all included in the cost of hire - but please bring your own food & drink supplies.
If you use the communal equipment, you must be prepared to clean it up after usage, taking away all rubbish and recyclables.
You're welcome to use a caterer or bring your own food and drinks. We recommend Jess' Underground Kitchen.
Alcohol is fine to be served as long as it's not being sold
The space must be returned to how you found it after your celebrations - so please include enough time in your booking to set up and pack down after your event.
As this is not exclusive hire, there may be other groups accessing other spaces in the community centre.
To book this space for 2-3 hours after your ceremony - please select this option at checkout. For extra time, add on additional hourly rates.
Hiring the whole community centre:
The whole community centre can be hired for your after party. This includes the area described above, plus 2 large function rooms. With help from caterers, the wedding breakfast could be served buffet style or seated in any of the rooms, depending on your capacity. You would need to arrange linen and tableware for this.
The church could also be used for a band and dancing.
Please contact us for more information on shaping a package rate and availability for hiring the whole community centre.
Our community:
We're a lively community consisting of many different groups and individuals who gather for a great variety of reasons. We seek to be a nurturing community and we recognise and value the diversity of the many people who are part of our Community and use our premises.
Accessibility:
We have a designated disabled car park space and can reserve more if you tell us in advance. For weddings, we will reserve an additional 11 spaces for exclusive use. The church and centre are easily accessible for wheelchairs, all on one level with an automatic door opening. We have a disabled toilet.
We're open for viewings in normal business hours - although our rooms are busy, so best to message us to check for a suitable time
Please note our car park is one way with entry off Remuera Road, and the exit via Beatrice Road
Location:
We're located on Remuera Road, a 10 minute walk from Newmarket and Remuera town centres.
We have 38 free car parking spaces. For weddings we will reserve 11 spaces for your exclusive use.
If these are taken, there is free parking on Bassett Road & Arney Road. Please note: Remuera Road has a clearway both sides, 4-7pm.
It's 10 minutes walk to Newmarket train station.
From Newmarket, you can easily connect with the inner & outer city Link buses.
There are bus stops going East and West to and from the city directly outside the centre.
An Uber would cost $15 from Britomart.
It's a 30 minute drive in good traffic to the airport.
What's nearby?
Many shops, restaurants and cafes in Newmarket Town Centre and the brand new Westfield Mall. Newmarket Broadway has many boutique shops
We're 3 mins from State Highway 1. Going South, we're 3 minutes from the St Mark's Road on-ramp; and going North, it's 5 mins to the Gillies Avenue on-ramp.
Some of Auckland's top 50 cafes are within a 10 minute radius
For dinner or drinks afterwards we have (AKL top 50)
Our staff favourites are Remuera Thai Village and Safran in Newmarket. The Lumsden has a selection of local craft beers so your post event drinks are sorted!
We're a 10 - 15 minute drive from Auckland Museum and War Memorial, the Domain, the Parnell Rose Garden, Mt Eden and the world famous Eden Park.
We're near many great accommodation options, and we're a 10 minute drive from many reasonably priced motels and hotels on Great South Road and Newmarket.
---
Opening times
Wednesday
6:00am - 10:00pm
Thursday
6:00am - 10:00pm
Saturday
6:00am - 10:00pm
---
Rules
GENERAL RULES:
People are expected to set up and pack down the church themselves. Leave it as you found it.
If you're hiring the community centre space afterwards, you need to pay for the time it takes to run your event, and set up and pack down. Please allow for this in your booking. All rubbish and recyclables are to be taken off-site.
If you use the kitchen equipment, this needs to be cleaned up after each break or meal as a courtesy to other centre users who are also using it throughout the day.
Guide dogs welcome
No smoking in the centre or on the grounds.
We encourage plastic free.
Defibrillator on site.
Evacuation plan - the assembly point is by the wooden fence in the main carpark. The centre has a number of exits.
If you're in the Courtyard Room or the Lounge Room, you exit via the back gate.
---
Additional details
Host's Cancellation Policy
100% refund on cancellations up until 7 days before your booking. After that,

there are no refunds on cancellation.
This Space is covered by SpaceProtect
---
Frequently asked questions
---