Courtyard Room: Attractive meeting, events & activities room with kitchenette in Remuera
·
130 Remuera Road, Remuera, Auckland, New Zealand
·
·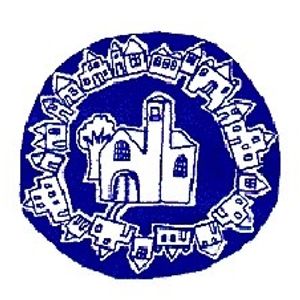 Hosted by St Luke's Church and Community Centre Remuera
SpacetoCo Host since September 2019
·
10k bookings
---
About this space
PLEASE NOTE THAT THE COURTYARD ROOM IS NOT AVAILABLE ON WEEKDAYS BETWEEN 8.30am & 3pm, AND BETWEEN 12noon & 6pm ON SUNDAYS
The Community of Saint Luke is the perfect location for your next event. Situated minutes from Remuera and Newmarket with free parking, hosting your event here could not be more convenient. We're a lively community consisting of many different groups and individuals who gather for a great variety of reasons. We seek to be a nurturing community and we recognise and value the diversity of the many people who are part of our Community and use our premises. We aim to meet the needs of all who would like to share and enjoy our community buildings, church and other resources.
The Courtyard Room is suitable for up to 60 people for many different activities: meetings, screenings, training, meet-ups, community & interest groups, rehearsals, workshops, family counselling services, after school activity groups and video conferencing.
This room has an integrated projector and speaker system making it ideal for an event where presentations are required. We provide a HDMI cable but please bring your own adaptor if using a Mac or a laptop without a HDMI connection. A cart-mounted video conferencing system (55" TV, high resolution camera, 3 microphones and speaker) is also available at no extra cost. This system, purchased with funds from the Ōrākei Local Board, brings online participants to your in-person events. The room also benefits from a kitchenette where you can store and prep food and make tea & coffee for your guests.
A bright and light filled space, with high ceilings and natural light from the afternoon sun on three sides. A heat pump/air conditioning unit makes this a toasty room in the winter months. and pleasantly cool in summer.
Vital Statistics:
Pax: 50 is comfortable with furniture, 60 is great for standing.
Room is approx 8.2m x 6.5m
Equipment & Technology:
Ceiling mounted data projector with drop down screen. HDMI cable available. Guests are required to bring their own adaptors if required
Cart-mounted video conferencing system (55" TV, high resolution camera, 3 microphones and speaker) available. Ask for details when booking.
Freestanding whiteboard, tables, chairs
10+ power points
Piano - hireage fee of $25
Ethernet connection that supports teleconferencing
Free WiFi
Plenty of wall space for post-its
This room can accommodate 8 x 1.8m by 75cm tables that can seat 6- 8 people.
Heat pump/air conditioning unit; gas wall heater
Urn, fridge, dishwasher, kettle, crockery & cutlery, microwave oven
It's fine to use blu-tack and post its on the walls - but no sellotape please.
Photocopying is available at a cost of 10c per B&W side of A4. Colour also available.
You are welcome to set up your room in whatever style you need. The room can accommodate U shape, boardroom, classroom, theatre or cabaret style.
Let us know what equipment you need when you book.
We also have smaller rooms available for breakout rooms. Check out the other options here:
Next to the room, we have a warm and welcoming communal lounge for your guests to wait before your session.
During weekdays the centre is open from 7.30am to 10pm, with staff usually available from 7.30am until mid afternoon, to help, greet your guests and answer questions. Earlier starts or late finishes outside of working hours can be accommodated.
The community centre is open until the last booking has finished. How to access the centre will be communicated before your event starts.
Catering & Alcohol
We don't provide catering but we're happy for you to organise this. We recommend Jess' Underground Kitchen who are located 3 mins walk away and have healthy and delicious options. Check out their catering options here: Link.
We have a shared kitchen space in the communal lounge where you can store and plate up food. There is a microwave, steriliser, oven, gas hob, hot water urn and a family sized fridge freezer.
Teapots, coffee plungers, milk jugs, crockery and cutlery, glassware, water jugs and some platters are all included in the cost of hire - but please bring your own food & drink supplies.
If you use the communal equipment, you must be prepared to clean it up after usage.
Alcohol: The sale of alcohol is not permitted on these premises, but you can bring your own to share with your guests. Wine glasses are available as part of the hire.
Regular bookings:
We'd love to host your group regularly. You can book multiple sessions and pay upfront, or message us if you would like to book ahead and pay monthly. We can help find a regular slot that works for you.
Accessibility:
We have a designated disabled car park space and can reserve more if you tell us in advance. This room is easily accessible for wheelchairs, all on one level with an automatic front door opening to the centre. We have a disabled toilet.
We're open for viewings in normal business hours - although our rooms are busy, so best to message us to check for a suitable time
Please note our car park is a one way system with entry from Remuera Road, and the exit via Beatrice Road.
Location:
We're located on Remuera Road, a 10 minute walk from Newmarket and Remuera town centres.
We have 38 free car parking spaces.
If these are taken there is free parking on Bassett Road & Arney Road. Please note: Remuera Road has a clearway both sides, 4-7pm.
It's 10 minutes walk to Newmarket train station.
From Newmarket, you can easily connect with the inner & outer city Link buses.
There are bus stops going East and West to and from the city directly outside the centre.
An Uber would cost $15 from Britomart.
It's a 30 minute drive in good traffic to the airport.
We have a bike stand at the front door
What's nearby?
Many shops, restaurants and cafes in Newmarket Town Centre and the brand new Westfield Mall. Newmarket broadway has many boutique shops
We're 3 mins from State Highway 1. Going South, we're 3 minutes from the St Mark's Road on-ramp; going North it's 5 mins to the Gillies Avenue on-ramp.
Some of Auckland's top 50 cafes are within a 10 minute radius including Cali Eatery, Billy, Champ Canteen & L'Atelier Du Fromage.
Our staff favourites for dinner are Remuera Thai Village and Safran in Newmarket. The Lumsden has a selection of local craft beers so your post event drinks are sorted!
We're a 10 - 15 minute drive from Auckland Museum and War Memorial, the Domain, the Parnell Rose Garden, Mt Eden and the world famous Eden Park.
We're near many great accommodation options, and we're a 10 minute drive from many reasonably priced motels and hotels on Great South Road and Newmarket.
---
Opening times
Wednesday
6:00am - 10:00pm
Thursday
6:00am - 10:00pm
Saturday
6:00am - 10:00pm
---
Rules
GENERAL RULES:
People are expected to set up and pack down the room yourself. Leave it as you found it.
You need to pay for the time it takes to run your event, and set up and pack down. Please allow for this in your booking.
Please bring your own stationery include whiteboard markers and flipchart pens
If you use the kitchen equipment, this needs to be cleaned up after each break or meal as a courtesy to other centre users who are also using it throughout the day.
There is a store room that's accessible from the Courtyard Room for temporary storage of furniture you do not need. You must return furniture you have removed as you leave.
The staff appreciate a chocolate muffin. Colin likes a long black with 1 sugar and Pamela likes a decaf capuccino!
Guide dogs welcome.
No smoking in the centre or on the grounds.
We encourage plastic free.
Defibrillator on site.
Evacuation plan - the assembly point is by the wooden fence in the main carpark. The centre has a number of exits.
If you're in the Courtyard Room or Lounge Room, you exit via the back gate.
The counselling rooms have their own fire exit.
The group leader must register at reception and provide a mobile that's kept on during their session in case we need to contact you in an emergency.
---
Additional details
Host's Cancellation Policy
100% refund on cancellations up until 2 days before your booking. After that,

there are no refunds on cancellation.
This Space is covered by SpaceProtect
---
Frequently asked questions
---