Highlights
Less admin has led to more time for the arts
$5,000 increase in bookings in the first 12 months
Place making goals achieved
Challenge
The City of Melville's Goolugatup Heathcote is situated at Point Heathcote/Goolugatup on the site of the former Heathcote Mental Reception Home in Applecross and is now a heritage-listed public space. It features a contemporary gallery with rotating exhibitions of new and recent work by emerging and established artists. The museum is dedicated to the site's history, and there are artists studios, an Artist in Residence program, stunning venues for hire, and numerous public workshops and events.
At the beginning of 2018, the team at Goolugatup Heathcote (formerly Heathcote Cultural Precinct) found themselves at a crossroads. As an increasingly popular arts precinct, they needed to find a space booking solution that supported and worked around their arts programs, solved the complexities of dealing with the public on community venue hire while trying to meet consumer expectations for an easy-to-use booking experience. They had made the move to Pathways, a fairly standard venue booking software package, in an effort to go digital. The team found themselves buried in time-consuming tasks, mountains of hard-copy paperwork, and laborious processes that didn't lend to a good customer experience. Both sides of the booking process were difficult.
Solution
Following a meeting with SpacetoCo, the team at Goolugatup Heathcote decided in early 2018 to move to a 12 month trial of the SpacetoCo platform. At the time, SpacetoCo was still new to the local government sector but with news of a positive experience at the City of Vincent and with the existing processes so cumbersome, the team decided to try something different to the standard booking software that local governments turn to.
The ability to reduce the back-and-forth with customers was seen as a huge opportunity to save time for gallery administrative staff. The opportunity to have the precinct spaces added to a marketplace of spaces could improve marketing and raise the profile of the Goolugatup Heathcote facilities to the community overall.
Click here to view the Goolagatup Heathcote Reserve space on SpacetoCo.com
The transition of Goolugatup Heathcote's bookings from the Pathways system to SpacetoCo has significantly reduced the administrative steps required to confirm a booking, as well as significantly simplified the customer experience.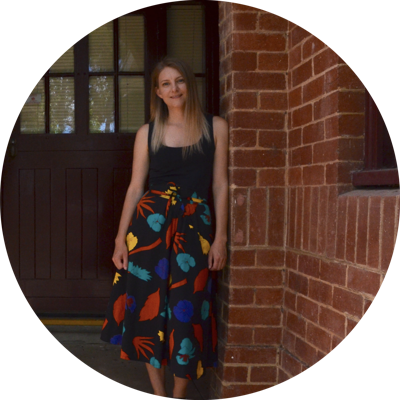 Jana Braddock
Gallery Curator, Goolugatup Heathcote

City of Melville
Outcomes
Before the 12 months trial came to an end, it was clear that the team at Heathcote would continue to use SpacetoCo. The success of the platform had spread to other areas of the City of Melville and three community centres decided to jump on board the platform as well.
The transition of Goolugatup Heathcote's bookings from the Pathways system to SpacetoCo has significantly reduced the administrative steps required to confirm a booking, as well as significantly simplified the customer experience. In Summary, the SpacetoCo procedure has included the following administrative benefits:
An intuitive, simple and contemporary booking platform
Simple and accurate receipting of payment process
Information is provided by customers and saved digitally on the SpacetoCo site
Availability for each space is live
Swift and customer-friendly bond reversal process
Monthly, lump-sum payments are made from SpacetoCo into the City of Melville's Heathcote Account, monitored by the City of Melville Finance Team, which are comprehensive and easy to follow. Gallery Officers don't handle funds at any stage in the booking process
Increased income through the ease through the SpacetoCo platform (approximately $5,000 year-on-year extra after paying SpacetoCo's fee)
A Theme of Place Activation
18 months after SpacetoCo was implemented at Goolugatup Heathcote, the SpacetoCo team met with Gallery Curator and the administrative staff. We asked what the move to SpacetoCo had meant for the team. We heard that the staff had gone completely paperless in their bookings administration, that they no longer spent hours manually doing account reconciliation and overall, they were just happier in their work.
One story stood out from the rest though - one of the officers, Carly, explained she was hired to do 80% booking administration and 20% arts activation. Since making the shift over to SpacetoCo, the times allocated to each aspect of her role had flipped. She was now spending 20% of her day on bookings admin and 80% on arts activation and programs. "I now love my job!" she said. But that wasn't the best part. Carly and the Goolugatup Heathcote team wanted to fix up an overgrown bit of garden. They put together a grant application to the council and an outdoor stage was approved and then constructed. That concept now exists as a bookable space on SpacetoCo. The platform has gone full circle at Goolugatup Heathcote and not just enured greater occupancy of the spaces, but it allowed a new space to be born and activated in a very special place.
Council Profile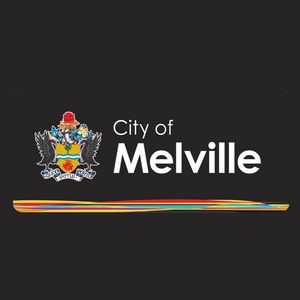 Goolugatup Heathcote
Land area: 5,304 Hectares
Population density: 19.53 persons per hectare
Suburbs included: Alfred Cove, Applecross, Ardross, Attadale, Bateman, Bicton, Booragoon, Brentwood, Bull Creek, Kardinya, Leeming (part), Melville, Mount Pleasant, Murdoch, Myaree, Palmyra, Willagee, Willetton (part) and Winthrop
Source: https://profile.id.com.au/
(Map shows Goolugatup Heathcote)
Trusted by local governments and community organisations
across Australia and New Zealand
Case Studies
SpacetoCo partners with local councils and community spaces across Australia and New Zealand.
View our case studies below to see how we helped them achieve their goals, increase revenue and decrease admin.
Explore the SpacetoCo experience and discover how it could transform your council
Grab a coffee and your team and we'd love to hear more about your spaces, the opportunities you want to create for more bookings and more time. We can show you how the platform is working at councils like you, and give you tons of ideas to help you on your bookings transformation journey. Book a demo or check out our features and pricing