Highlights
Increased efficiency for staff
Increased facility utilisation
Enabled strategic data analysis
Challenge
The Shire of Serpentine Jarrahdale is motivated by affecting change through implementing efficient processes. After an internal restructure in 2020, an opportunity to affect such change quickly arose when a review was conducted of the software used to manage the Shire's facility bookings.
What was discovered was that the existing software had the following problems:
It was outdated and lacked modern support
It was difficult to navigate and use effectively
It offered a poor user experience for the bookings management team
A particular point of concern for the Shire was the potential struggle of training new users should new staff members be obtained.
Moreover, the existing software did not lend itself to data collection, making it virtually impossible for the Shire to make strategic decisions surrounding the facilities and funds allocation. When data could be located in the software, downloading the information simply was not possible as the program kept crashing.
For a relatively young local government body with a focus on growth, this quickly became a vital challenge to overcome. The Shire committed to embarking on the journey to seek out a more efficient, modern solution.
Solution
When the Shire of Serpentine Jarrahdale was introduced to SpacetoCo, the Shire quickly found that the platform had a number of features that solved their problems. Whilst the Shire's existing software did allow them to manage bookings, many processes were still done via pen and paper, countless emails and lengthy invoice cycles. Key SpacetoCo features that stood out for the Shire were:
Guaranteed set of monthly reports and ability to easily generate reports at will.
All customer data is received and managed online.
Ability to take payments, bonds and issue refunds all online with a few simple clicks.
Ability to adjust and make changes as the system is used.
Ability to accommodate both casual and regular hirers of Shire facilities.
After liaising with other West Australian local government bodies and receiving two additional quotes from similar software companies, the Shire chose SpacetoCo as a tool to manage and grow their facility bookings. The Shire has listed a total of 61 spaces; including their community bus and trailer hire for local residents.
The Shire of Serpentine Jarrahdale's trailers are a fantastic example of how SpacetoCo's features can be used for more than just facility bookings. The trailers are a council initiative to provide a resource to local residents to assist with transportation of larger items or disposal of garden waste. There are four trailers that can be hired and SpacetoCo's "booking slots" feature is used to allow residents to select the number of trailers they require. The resource is free to council residents with a $100 bond taken via SpaceProtect upon approval of a booking. Click here to view the listing on SpacetoCo.com
Working with SpacetoCo has absolutely transformed the way we enable our communities to find and book our facilities. The activity around our venues and spaces has increased since we've rolled out SpacetoCo. The efficiency of the system has exceeded our expectations saving many hours of our staff's time and has enabled more meaningful tasks to be accomplished. The data available makes it easy to analyse which facility may need more support.

They have created new features based on our feedback. We really feel like we're creating this together and providing a game-changer for local government. What's more, they are just nice people to work with - which makes such a difference as we're collaborating all the time to support our customers together.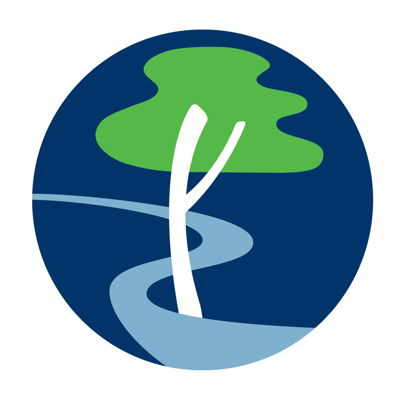 Asiya Khan
Senior Property and Facilities Officer

Shire of Serpentine Jarrahdale
Outcomes
Results of implementing the SpacetoCo system were virtually instant. The bookings officer and the facilities team immediately started reaping the benefits of less time spent on manually handling bonds, paper forms and answering customer questions over the phone. The focus of the team shifted from completing mundane administrative tasks to a focus on the customer and building the relationship with them.
Rollout and ongoing use of SpacetoCo was effortless and easy, giving the Shire confidence in being able to train new staff to use the platform. The Shire's facilities team underwent online training and dedicated support from the SpacetoCo team. SpacetoCo's ongoing support through Slack and online meetings means that should the Shire obtain new staff, SpacetoCo will be ready to assist them in understanding the platform.
Monthly reporting and the ability to easily generate reports, enables the Shire to make strategic decisions regarding its facilities. The detailed reports gives the Shire insight into facility usage and allows for more strategic decisions to be made regarding funds allocation, facility upgrades and overall promotion of venues.
The user experience for both Shire staff and customers improved tremendously. Booking requests are able to be submitted at any time of day, reducing the dependency on the availability of the Shire's bookings team to receive requests.
Live availability and the ability to view all of the Shire's facilities in one place, has resulted in an uptake in booking requests. Where customers used to assume certain clubs and community groups used some facilities all year round and therefore aren't available for one-off events. Live availability on SpacetoCo debunked this assumption. This resulted in an uptake of casual bookings by local residents leading to a great utilisation of council-owned spaces.
A surprising outcome for the Shire was the ability to recoup outstanding debt from community groups. Where the bookings team would spend hours chasing up payments from locals, automated invoicing through SpacetoCo not only eliminated this task for the Shire but also kept customers accountable to pay their invoices. SpacetoCo is proud of a 99.99% collection rate on regular customers and so the Shire used this to their advantage. Bookings were backdated into the platform for regular customers with outstanding debt. With each payment cycle, this debt was collected from those customers and transferred to the Shire.
The Shire of Serpentine Jarrahdale experienced many positive outcomes since embarking on a partnership with SpacetoCo. The Shire are currently in the process of building a new sports and recreation complex and look forward to implementing SpacetoCo as a means for staff to manage bookings for this facility.
Shire of Serpentine Jarrahdale
Suburbs include: Byford, Mundijong, Serpentine, Oakford, Jarrahdale
Trusted by local governments and community organisations
across Australia and New Zealand
Case Studies
SpacetoCo partners with local councils and community spaces across Australia and New Zealand.
View our case studies below to see how we helped them achieve their goals, increase revenue and decrease admin.
Explore the SpacetoCo experience and discover how it could transform your council
Grab a coffee and your team and we'd love to hear more about your spaces, the opportunities you want to create for more bookings and more time. We can show you how the platform is working at councils like you, and give you tons of ideas to help you on your bookings transformation journey. Book a demo or check out our features and pricing