It Started With a Vision
Improved customer experience & increased utilisation of community facilities
The City of Vincent has a wide range of facilities, parks and other public spaces available for the community to connect through meetings, activities, programs, events, classes and other services. In 2016, a review of these places and spaces identified that they operated at 20% occupancy meaning they were under-utilised for a staggering 80% of the time. While the City identified a range of facility management and asset improvement strategies to address this situation, the inability for the community to easily find and book a space emerged as the key constraint.
This issue came up at a time when both the Council and community made it clear they expected an improved customer experience. This included the availability of easy-to-use and accurate online services. SpacetoCo, with its purpose of connecting communities through a modern space-sharing interface, was a natural fit for the City of Vincent. A meeting in mid-2017 was the beginning of a long term partnership that sought to increase bookings and modernise the entire booking experience.
We share the vision with SpacetoCo of connecting people with spaces. Therefore the availability of our amazing spaces on the SpacetoCo platform is an exciting way for Local Government to respond to what our customers want.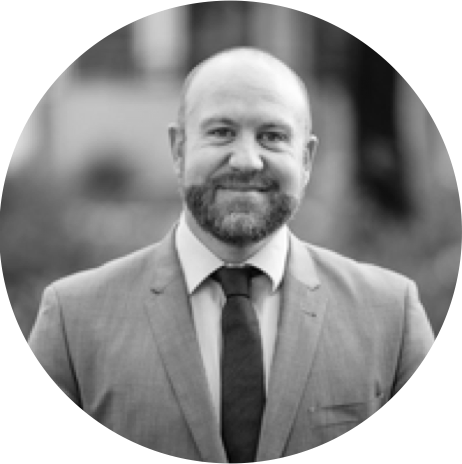 Michael Quirk
Executive Director Community & Business Services

City of Vincent
Thanks to this vision, these 2 key outcomes were achieved:
31.7% year on year increase in bookings
A 100% success rate on the collection of funds from Regular Customers
The journey below outlines the steps taken to achieve these major milestones.
The Initial Rollout
When the City of Vincent engaged SpacetoCo at the end of 2017, SpacetoCo's platform needed to be optimised for the Local Government context and therefore a unique, collaborative partnership emerged between our two organisations. This required SpacetoCo to adapt to the realities of Local Government but equally required the City of Vincent to adapt to the realities of an online booking platform that was accessible to the public 24/7.
At the heart of this engagement was innovation, and to assist with the smooth transition, the City launched with 17 bookable spaces at Hyde Park at the beginning of 2018. Hyde Park is an inner-city park in Perth, Western Australia. It is located in the northeast corner of the suburb of Perth, just north of the central business district. Facilities include public toilets, playground equipment, barbecues, drinking fountains, pavilion, stage area, fitness equipment and a sealed 800m walking path surrounding the central lake.
One of the most popular locations, Hyde Park Gazebo, can be booked for weddings, kids birthday parties, baby showers or just some shade to get away from the summer sun. Click here to view this space on SpacetoCo.com
Optimising the Customer Journey
As part of the collaboration between the SpacetoCo and City of Vincent teams, there were some unique challenges to solve within the first few months of rollout. These were centred around customer interaction and finance automation, they consisted of the following challenges:
Collecting key data from hirers when booking a space
Solving for extra costs related to commercial hire and wedding functions
The frequency of change related to bookings, and the administrative burden associated with cancellations
The accounts reconciliation process for funds collected, including streamlined processing for finance teams
Keeping innovation at the heart of our approach, SpacetoCo set out to solve these key issues for the City. It would involve ensuring a positive customer experience for guests booking spaces, and an easy-to-use administrative tool for the City's booking officers.
Collecting Essential Data
One of SpacetoCo's missions is to increase the utilisation of community spaces. SpacetoCo recognised that the typical local government booking process was bogged down in lengthy forms, complicated fee structures & paper-based processes.
In tackling the issue around collecting essential customer data, it was important that SpacetoCo solved the customer journey, and met customer expectations when it came to booking services online. After all, the 'competition' in this space (pun 😉) was like-businesses that optimised the online experience and who had ultimately shifted customer expectations; think Uber, Amazon, Qantas and Airbnb. All of these companies created experiences online where, in just a few clicks, you could purchase exactly what you needed.
SpacetoCo's product and customer service team kept these basic fundamentals in mind and brought it down to the basics around the City's customers and use-cases. Booking a kids birthday party should be just as easy as booking a flight from Melbourne to Perth. It's odd that had been so much more difficult!
SpacetoCo optimised the checkout flow with the following:
Key questions (up to 8), configurable by the Host on a per space basis, and available to the Guest at checkout. If the answer was 'No' to any of the questions, the Guest was simply able to skip ahead
Phone Number, Home Address and Booking reason, right at the end of the checkout flow. This ensured the Guest would reach the very end of the process before needing to hand over any personal information (instead of earlier in the checkout flow where it may have caused them to abandon their cart)
These features allowed the City of Vincent booking team to immediately process new requests with all of the information at hand in one single location.
Commercial, Wedding & Not-for-Profit Hire
By far, one of the greatest challenges when it comes to the automation of bookings into an online process relates to the structure of Fees & Charges. Without proper consideration of how the spaces are valued, it makes it extremely difficult to streamline the customer journey.
The City of Vincent recognised this as a key stumbling block early in the engagement. To enable the online experience, the City worked with SpacetoCo to ensure fees and charges were structured in a way that made online bookings possible (See SpacetoCo's Ultimate Guide to Fees & Charges for further info).
The fees were broken into 3 main categories:
| | |
| --- | --- |
| Community | Also described as 'standard', this is the rate that was presented to all customers on the space page. |
| Commercial | This was an extra charge for customers wanting to book on behalf of their business, or for profit related activities. |
| Wedding | For customers who book space for ceremonies or receptions. |
Using this as a starting point, SpacetoCo created a feature called 'Additional Items and Charges'. These were presented to the Guest as part of the Checkout process, and auto-calculated the total based on the hours booked.
Further to this, a 'Discount Code' feature was also added that allowed the City of Vincent team to control who had access to discounted rates, especially when it came to community groups and not-for-profit events. As these discounts varied across bookings, SpacetoCo created both a % and $/hr based system that allowed the booking team to allocate specific codes to approved customers only.
Customers Changing Their Mind
After just a few weeks into the rollout, it became clear that cancelling a booking should be just as easy as creating a booking. Typically under old processes, the cancellation process was painful for both the customer & the booking officer. It involved credit notes, more paperwork, emails & phone calls.
SpacetoCo recognised this and quickly implemented the one-click cancellation flow. Thanks to the already streamlined funds collection process, cancelling a booking allowed SpacetoCo to immediately return money back to the customer on behalf of the City.
SpacetoCo also allowed the customer to cancel entirely on their own, as long as it fell outside of the space's cancellation policy (which can be configured on a per space basis). The Guest simply needs to provide a reason for the cancellation and is able to manage their booking without assistance from the booking team.
This proved to be a massive time-saver, with data collected over the last few years showing that customers change their mind around 20-25% of the time. In some cases, customers cancelled their booking immediately after creating it, showing just how quickly things can change.
The Impact of COVID-19
With the devastating impact of Coronavirus in March 2020, local governments across the country saw bookings cancelled en masse. Thanks to SpacetoCo's streamlined process, these cancellations were simple, fast, and efficient, saving the booking officers valuable time in amongst the craziness that existed globally. While SpacetoCo was never built to be a 'mass cancellation platform', the early innovation and collaboration with the City of Vincent ensured that customers were treated with appropriate respect and timely response during this difficult time.
Account Reconciliation
With a large volume of funds rolling through the platform on a monthly basis, it became apparent that a streamlined approach to how money was managed, would be critical to the success of the rollout.
Typically, each booking/customer was individually entered into the City's financial management system. This was a time-consuming process that consumed considerable time for officers in the Finance Department. All funds in/out had to be accounted for, and so when guests changed their mind or cancelled a booking, the process was cumbersome and involved many officers.
SpacetoCo's innovative approach to payment allowed the City's finance department to be freed up from the daily burden of management, allowing them to only become involved on a monthly basis. With funds held and then transferred in one lump sum for both Casual and Regular customers, this freed up valuable administrative time.
SpacetoCo's Casual and Regular Booking workflow
Image: SpacetoCo's Casual and Regular Booking workflow
As one of SpacetoCo's council partners recently stated;
'Libby from finance almost had a heart attack when she saw how easy payment flows were'.
The team at SpacetoCo worked with the City of Vincent to find the right balance between customer experience, financial management, and accounts reconciliation. Combined with our PartnerPro Bundle , managing thousands of booking across a month became a much less time-consuming process than it used to be.
Improved Outcomes
After 2.5 years of continuous improvement, optimisations, listening, building and observing customer behaviour, the partnership between SpacetoCo & the City of Vincent has resulted in the following key outcomes:
An increase in bookings up to 31.7% year on year (based on Jul-Sep 2019/2020 data)
Heavily reduced admin time for processing bookings (upwards of 30mins per booking)
A 100% success rate on the collection of funds from Regular Customers
A dashboard designed and built around the needs of a booking officers daily tasks
Automated workflows and fewer time-consuming, manual processes
A Future Built on Feedback
The journey outlined above had one common element - feedback. Throughout the process, both the City of Vincent and SpacetoCo have kept the lines of communication open to ensure that the product evolves with all key stakeholders in mind. Through communication and feedback, SpacetoCo and the City of Vincent have collaborated and co-created to re-imagine how local government facilities are shared and managed.
Only with a spirit of innovation, collaboration and true partnership can you achieve quality outcomes for everyone involved.
Trusted by local governments and community organisations
across Australia and New Zealand
Case Studies
SpacetoCo partners with local councils and community spaces across Australia and New Zealand.
View our case studies below to see how we helped them achieve their goals, increase revenue and decrease admin.
Explore the SpacetoCo experience and discover how it could transform your council
Grab a coffee and your team and we'd love to hear more about your spaces, the opportunities you want to create for more bookings and more time. We can show you how the platform is working at councils like you, and give you tons of ideas to help you on your bookings transformation journey. Book a demo or check out our features and pricing