Medina Hall Complex
Medina Hall, Pace Road, Medina WA, Australia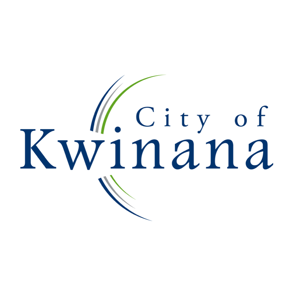 Hosted by City of Kwinana - Facility Bookings
SpacetoCo Host since December 2020
·
25k bookings
The City of Kwinana is a unique community, set among extensive native bushland and public open space. The City is currently undergoing rapid growth in population, investment, and industrial expansion. The City of Kwinana represents and services the suburbs of Anketell, Bertram, Calista, Casuarina, Hope Valley, Kwinana Beach, Leda, Mandogalup, Medina, Naval Base, Orelia, Parmelia, Postans, the Spectacles, Wandi, and Wellard.
---
Areas in this space
(6)
This space contains 6 different areas that can be booked independently.
Medina Hall Complex
The below areas are bookable for this space.
Bookings will only be approved from the next 365 days
---
About this space
Medina Hall Complex has 2 hireable spaces separated by an enclosed courtyard.
The Medina Hall features a large open space with an elevated stage and dressing rooms. The facility is an ideal location for large functions, performances, and graduations. 
The Isabella Corker Wing is a more intimate space that is suitable for meetings, workshops, and small functions.
---
Amenities
Tables
Screen
WiFi
Chairs/Sofas
Family Friendly
Outdoor Area
Free Parking
Toilets
Public Transport Accessible
Kitchenette
Sound System
Projector
Wheelchair Friendly
Playground/ Playspace
Stage
---
Suitable for
Wedding
Boardroom
Workshop
Office
Training
Networking
Performance
Function
Event
Fitness
Yoga
Meetup
Party
Classroom
Birthday
Lecture
Celebration
Exhibit
Community
Dancing
Baby Shower
Hall
Gallery
Screening/Film
Meditation
Pop-up
Cooking Class
Counselling
---
Location
Medina Hall, Pace Road, Medina WA, Australia
---
Opening times
Tuesday
7:00am - Midnight
Wednesday
7:00am - Midnight
Thursday
7:00am - Midnight
Saturday
7:00am - Midnight
---
Rules
Functions including parties, celebrations, community functions e.g. quiz night, awards nights, or high-risk bookings are required to be a minimum of six hours and an additional Function charge applies, if not selected at the time of booking will be charged at processing, if booking time is shorter than six hours additional time will be required to be booked for approval. 
We ask you to be considerate and to take measures to contain all noise within the Hall, particularly during the evenings. In Western Australia, noise within a property is controlled by the Environmental Protection (Noise) Regulations 1997. The regulations set decibel levels for different times of the day and week that should not be exceeded at the property boundary. The levels vary during the day to reflect the changes in sensitivity to noise in residential areas. The noise levels are least restrictive during the day on weekdays. The levels are lower in the evenings, 7pm to 10pm, and on weekends and public holidays. From 10pm onwards, only background environmental noise should be audible. These Regulations are enforced by Police Officers and City of Kwinana Authorised Noise Officers. Consider placement of your speakers and any noise generating equipment. Direct any speakers inwards and downwards to contain noise within the hall. Lower your volume and turn any bass noise down after 7pm. walking outside and listen for noise from the hall. If you can make out the actual words to a song or hear the bass of the music, the noise is too loud and needs to be turned down. By 10pm, there should be no noise heard outside at all. Remember to ask your guests to leave quietly and say goodbyes inside. 
No confetti, rice, glitter, glitter shapes or balloon release within facilities. 
No barbeques, candles, gas bottles, open flames, portable stoves or ovens, fireworks, kerosene or spirit type lamps, spit roasts within facilities. 
No fire of any type may be lit in the surrounding grounds of any facility. 
No smoke machines, bubble makers inside facilities but may be used within grounds with permission from the City, please message for approval. 
Electrical equipment must be approved by City before being used, please message for approval. 
Event lighting, portable bars and drink/slushy machines may only be used with permission from the City, please message for approval.
---
---
Additional details
Parking and Public Transport Information
Parking is available on Harley Way and Pace Road Medina. 
Please do not park on verges or footpaths. 
The City encourages the use of public transport or walking or cycling instead. 
Bus 540 stops nearby, please visit Transperth website for timetables.
Space Terms and Conditions
This Space is covered by SpaceProtect
---
Frequently asked questions
---