North Perth Common
1 View Street, North Perth WA, Australia
·
·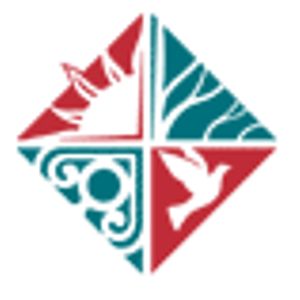 Hosted by City of Vincent
SpacetoCo Host since October 2017
·
7.5k bookings
City of Vincent is a progressive local government area of WA. It covers an area of approximately 11.49 square kilometres in metropolitan Perth, the capital of WA, and lies about 3km from the Perth CBD
---
About this Space
Sunday markets? Live music? Family activities? Art exhibitions? Hold your next event in the City of Vincent for free!
We're waiving hire fees for some of our favourite community spaces and offering to cover the cost of road closures for events in our Town Squares. North Perth Common, Oxford Street Reserve, Axford Park, Mary Street Piazza and Leederville Village Square are now free to hire.
Small urban space in the heart of the North Perth Town Centre,
North Perth Common is a public shared space located in the heart of the North Perth Town Centre, at the corner of Fitzgerald Street and View Street. The site includes green space, benches and an exciting suspended lighting installation, "The Rings", with a circular design that is interactive and responsive to people moving through the space below. This pedestrian friendly shared space can be adapted for community events and markets.
Amenities
• Free parking
• Public transport close by
• Outdoor area
Space suitable for
• Outdoor Event
• Community
• Pop-up
• Park
• Performance
FREE HIRE FOR PUBLIC EVENTS
We encourage our town teams, community organisations, local businesses and the wider community to use our town centres to hold public events and community activities. To help develop a curated year long calendar of events and activities in our various town centres, we are waiving hire fees and offering in kind support to successful applicants. Activities and events of all kinds and sizes will be considered.
We've simplified the hire process and we encourage you to express your interest or have a chat with us.
https://www.vincent.wa.gov.au/north-perth-common-eoi-form.aspx
COVID-19 ADVICE
Please see below helpful links for Phase – 4 COVID-19 restrictions.
Information and advice on COVID-19
If you wish to apply for funding, please contact the City of Vincent prior to booking. You can contact the City on 9273 6000 or email us at facilitybookings@vincent.wa.gov.au
Please ensure you have read and understood the rules section, Terms and Conditions of Hire and Policy 2.1.7 Parks Reserves and Hall Facilities.
---
Extra Items and Charges
This space has extra items and charges that can be added to your booking. Some may be required depending on your booking time and this will be shown at the checkout.
---
---
Opening Times
Wednesday
6:30am - 10:00pm
Thursday
6:30am - 10:00pm
Saturday
6:30am - 10:00pm
---
Rules
BOND INFORMATION:
Please be aware that an upfront bond of up to $2500 may be required prior to an event for weekend bookings.
RULES
Please ensure set up and pack down is included within the booking time. The park must be left in a clean and tidy state. All rubbish must be removed.
Please have consideration for other hirer's who may have reserved the area immediately following your booking.

Strictly no vehicles are to be driven onto the reserve. Special permits can be requested, please contact the City via email - facilitybookings@vincent.wa.gov.au

Please be mindful of noise levels emitted from your event. Amplified sound will need to be monitored so that it cannot be heard beyond the perimeter of the park.

Please note, there is not confetti to be thrown. Only real flowers are permitted, however every attempt to clean up needs to be taken.

Any structures bigger than 3x3 will need to be approved by the City.

Anything pegged into the ground bigger that 150mm is not permitted.

If you wish to bring equipment not stated above, please seek special permission from the City.

Hirer's need to ensure 50% of the park still remains open to the public.

No cooking devices are permitted.

Equipment permitted onto the reserve - Camping/folding chairs, trestle tables, picnic rugs, eskies, temporary wedding arbor, real flowers (not fake), cushions. If you wish to bring equipment not stated, please seek permission from the City of Vincent via message when making your booking .

Areas that may not be booked for exclusive use: Playgrounds and Barbeques.

14 days' notice in writing is required for the cancellation of a booking. Monies cannot be refunded due to poor attendance or inclement weather.
If any keys are required for this booking, a copy of photo ID (Drivers Licence, Passport or Proof of Age Card) is provided upon collection of any key. Keys will not be given to approved hirers unless this identification has been supplied. If approved hirers wish to have a third party collect a key on their behalf, this must be organised and approved by the City in writing prior to collection of key.

Please ensure you have a copy of your confirmation email on the day as proof of booking. You can contact the City on our after hours number 9273 6061 if there are any issues
FOR EVENTS:
Please allow 3 weeks for the processing of event applications.
An event application must be submitted no less than 3 weeks prior to the event for small and or large events. This is to ensure you've sought permission for activities, obtained any relevant permits, and completed relevant Covid-19 documentation requirements. A COVID Safety Plan is to be to be submitted no less than 3 weeks prior to the event
Please click the links below for event application information and COVID-19 guidance and a template.
For Structures:
Lightweight marquees (e.g. standard 3mx3m marquees) must be adequately weighted with ballasts (e.g. tie downs, sandbags, water weights). Ballasts must not cause a trip hazard.

For temporary structures larger than 9m² but less than 55m², the 'Advice of Structures Form' must be completed by the certified person erecting the structure, and be submitted to the City prior the commencement of the event.

For temporary structures 55m² or larger, the 'Certificate of Structures form' is to be completed no less than 7 days prior to the event and returned to the City for review – along with:

the Public Liability Insurance of whoever owns the structure

the Public Liability Insurance of whoever is erecting the structure

the Structure Certificate or design specifications.
On the day of the event, the Structural Certification is to be submitted to the City prior occupation of the structure and commencement of the event.  
For Amusement Rides / devices:
Examples of amusement structures are as follows:
Mechanically operated rides (fixed location or mobile)

Inflatable devices / "bouncy castles"

Climbing walls

Go-karts

Water slides (fixed location or mobile)

Flying foxes ("ziplines")
For amusement rides, the following is to be submitted to the City no less than 7 days prior to the event:
A copy of the current Public Liability Insurance of the operator.

A copy of the WorkSafe plant registration.
Note: If specific ride/structure does not require 'Plant Registration' then please provide confirmation of this from Worksafe or a qualified Engineer;
A copy of the annual certificate of inspection of the amusement structure by a competent person.
Note: OSH Regulation 4.52 requires amusement structures of all classes to be operated, maintained and inspected in accordance with AS 3533.
For Class 1 amusement structures, an assessment or certification letter from a competent person that shows the assessment methodology.
Temporary Food Stalls / Vans:
Anyone planning to provide / cater to events must be a registered food business in accordance with the Food Act 2008.

If the event is a small, private gathering and you wish to have a food stall/van to cater only to attendees (i.e must not sell the food, or provide food in conjunction with a ticketed event), then the food business merely needs to notify the City in writing prior to the event. Please note, vehicle access is not permitted in certain public open spaces for small events.

The City must receive a copy of the Certificate of Registration (Food Act 2008), proprietor full name and contact details, and list of food being provided.

A food stall / van planning to sell to the public / attendees of the event, must submit the attached Temporary Food Stallholder Permit application.

There is a $70 cost for Food Stalls/Vans, an invoice will be issued to the applicant and must be paid 14 days prior to the event.

There is an assessment and approval process for health services, therefore, any requests for a temporary food stall/van the City requires no less than 7 days prior to the event.
---
Additional details
Host's Cancellation Policy
100% refund on cancellations up until 24 hours before your booking. After that,

no refunds on cancellation.
Parking and Public Transport Information
PLEASE ENSURE THE FOLLOWING RULES ARE FOLLOWED
Know the traffic and parking rules and observe them

Ensure that you carefully read and follow any parking signs and stencils. It is always the responsibility of the motorist to look for and comply with standard signage and stencils in the area.

Refrain from parking in No Stopping areas, No Parking areas, Loading Zones or in Bus Stops and bays

Do not park on verges without permission from the property owner or on a verge where signage prohibits the action

Do not park in bays for other types of vehicles (e.g. motorcycles, bicycles, taxis), in rights of way, in a way that obstructs a driveway or footpath or facing against the traffic flow

Check that you know the times you are allowed to park and allow yourself time to return before your parking expires

Ensure you have parked your vehicle within the lines or area permitted

In ticket parking zones, ensure that you display your ticket the right side up and in a prominent place, or have a valid EasyPark session started, before you leave your vehicle

If you have a current ACROD permit ensure it is clearly visible

Do not use disabled only parking areas for parking, loading or unloading, unless you hold a valid ACROD permit, even if the vehicle is occupied

Parking the same as another illegally parked vehicle does not make you exempt from an infringement notice

If your tyres have been chalked, do not attempt to remove the chalk marks and do not remove the vehicle (once parked) and re-park it within the same street/area within the designated time limit (the time limit does not apply merely to the space or bay occupied - it applies to the whole street or car park)
Space Terms and Conditions
This Space is covered by SpaceProtect
---
Frequently Asked Questions
---