Whole Venue: ONEONESIX community hall and event venue in the heart of Whangarei
116 Bank Street, Whangārei 0110, New Zealand
·
·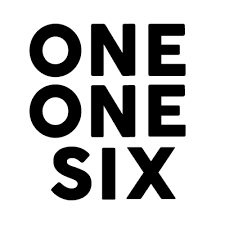 Hosted by OneOneSix
SpacetoCo Host since October 2021
Whangarei's Contemporary Arts Event Venue
---
About this Space
The ONEONESIX space has been a community hub for over 100 years. It has been collaboratively ran as a community-operated space open for original, innovative and unique forms of sharing, dialogue, performance, arts practice, citizen media, physical arts, and anything you might dream of since 2015. Every week the space is filled with regular activities for young and old, alongside regularly hosting touring and local theatre work, musicians, public talks, all kinds of performances, and the odd banquet. This page describes what's included when you book the whole venue for exclusive hire. If you would just like to book the hall, mezzanine or backroom, please click on the bookable spaces above to see further info and pricing. Exclusive hire of the whole venue includes: * The foyer & kitchen * The hall * The mezzanine * The backroom. The hall is the main performance and event space. It is a multipurpose space with a beautiful old wooden floor, tall windows, lighting rig, and floor-to-ceiling blackout theatre curtains that turn the place into a lush canvas for events, hui and workshops. At 16m x 11m x 4.5m lighting rig height, it is ideal for events hosting up to 128 people, or for when lots of movement and space is required. A selection of timber rostra can be used to make seating blocks and stages, with 80 chairs, lots of cushions, and a lectern available for use with the hire. The foyer is comfy & eclectic with lots of casual seating. It's a great space to host your guests before a show or make it the bar and feeding area for a party or celebration. The foyer is adjacent to a kitchen with a serving hatch. See below for full details on our bar & catering options. The mezzanine is an extra nook above our foyer, which is great for a breakout space, extra seating for guests or just an extension of the foyer. The backroom is a private space that joins into the foyer area. It's light and flexible with white walls and a carpeted floor. It can be a green room, rehearsal space or breakout area for your event. What's included? * Wifi * Tables and 120 chairs * Cushions & sofas * Whiteboard Hiring out the whole venue for exclusive hire is great for larger events that need the run of all our spaces. It would be great for shows, galas, fundraisers, performances, weddings, conferences, schools, retreats and huis. Please note we have a community radio station operating from a small room adjacent to the foyer, where occasionally DJs come and go. It is soundproofed, so no noise carries **Our Kaupapa** This is a community space that values people working together, sharing a space, creating goodwill and participatory activity. The space is a community resource to create inclusive activities that value the contributions of all participants, and as such, we ask that the groups hiring the space understand and respect this kaupapa.  **Fees & Charges** The basic hourly rate is for community or not for profit hirers. Additional hourly fees apply for the following groups: Fully Funded -Organisation that is receiving funding to hire a space Hourly rate = $46per hour - add the $11.50 top-up fee at checkout. Commercial or Government - Commercial Business or Government hirer Hourly rate = $58 per hour - add the top-up fee at checkout. The capped day rate for the space is 7 hours usage - you won't be charged further fees for bookings over 7 hours. Bond: We will take a bond for whole venue hire bookings. This uses SpaceProtect where the bond is held 4 days before your event. Please see below for details of how SpaceProtect works. **Food & Drink** The fully equipped kitchen is available for self or external caterers. It has hot water, an oven, microwave, fridges and hot plates. We are happy to recommend some local options for catering.  There is crockery and cutlery for about 50 people. Please bring your own kit if you need more than this. We provide tea & coffee supplies, but you will need to bring milk and all your food. Self-catering is fine. We offer an in-house barista for hire from Luna Espresso. They are our resident coffee shop and operate working hours are Mon-Fri. If you need them for your event outside of hours, the hire is $50 per hour + the tab for teas and coffees. We can also provide a filter coffee and tea option for $5 per head. **Alcohol & Bar** ONEONESIX is a licensed venue. If you need the bar for your event, it is a $500 minimum spend or there will be an additional hourly charge for our bar team to run it. Please let us know at the checkout if you need the bar and we will arrange details with you. For BYO alcohol, you must book our BYO Functions Space, which is priced differently to reflect corkage. **Decorations** You're welcome to make the space your own. Please remove all decorations at the end of your booking. Depending on what else is on, we may be able to help with access or storage outside your booking hours. Let us know what you need when you book or message us. Blu tac is fine but you will need to book enough time to pack down. **Rubbish & Cleaning** If you are hosting over 50 people and your event involves food and drink you must remove all rubbish and recycling. This includes all alcohol bottles and compost/food waste. There is no recycling collection for glass bottles at ONEONESIX; please empty rubbish and recycling bins after your event. The rubbish bins are outside in the alley by the kitchen. For the hire of the whole venue, a mandatory cleaning fee of $57.50 will be applied to your booking. **Lighting and AV** The space has lighting rigs that you can pay a small fee to use with basic theatre lighting. You can bring your own lights if you need something more specific. If you need any technical support for your event e.g. rigging, setting up PA systems or projectors, please add our technician as an additional hourly fee. You are welcome to bring your own techie. PA systems and a data projector and screen are also available to hire. The space has been used for filming and there is 3 phase power. **Parking** ONEONESIX has four parks available along the fence, and one park at the front of the building. These parks are labelled with ONEONESIX and are available all hours for ONEONESIX hirers. After 6 pm the parks in the adjacent private car park are available to use for ONEONESIX events so long as they are vacated the same day. **Location & Access** ONEONESIX is centrally located in beautiful Whangarei. It's close to many shops, cafes and restaurants and just a 15-minute walk from the stunning riverside town basin marina area. It's a 2-hour drive from Auckland and one hour drive from the Bay of Islands. ONEONESIX is a wheelchair accessible space (apart from the mezzanine). There are disabled toilets and showers. Access is via a key that is picked up prior to your event if outside our normal office hours. A $20 fee applies if you lose the key. **Promoting your event** If you are hosting a public event at ONEONESIX, we're happy to help promote it through our channels and followers. Just send us the following through your SpacetoCo message thread with ONEONESIX on SpacetoCo: 1\. Name of class/event  2\. Date and time of class/event  3\. 50 - 100 word blurb  4\. Facebook/Website/Youtube links  5\. Cost of class/event (+ concessions/discounts)  6\. Best way to book  7\. Please also email your **promotional poster** (pdf or jpeg) along with **two good quality**
---
Opening Times
Tuesday
6:00am - Midnight
Wednesday
6:00am - Midnight
Thursday
6:00am - Midnight
Saturday
6:00am - Midnight
---
Rules
No smoking or illegal substances

ONEONESIX takes no responsibility for damage or theft of vehicles or property in these car parks, and we take no responsibility for the towing of vehicles parked in private parks during daytime hours. 

The hirer agrees to pay for any damage to the building or equipment within the building that occurs during the time they are using the space. The hirer will also notify ONEONESIX of the damage caused. If the hirer notices any damage during their use of ONEONESIX that occurred outside of their hire, they will notify ONEONESIX. 

ONEONESIX Trust does not undertake to arrange for or maintain any insurance cover, property, contents or otherwise, for the venue or the event for the benefit of the hirer.

To ensure we are able to keep our doors open, and continue to offer support to our artists and community, from December 3rd we will need to ensure that anyone on-site over the age of 12 is vaccinated, or has a valid exemption. This includes anyone hiring the space, or attending an event or meeting.
---
Additional details
Host's Cancellation Policy
100% refund on cancellations up until 7 days before your booking. After that,

no refunds on cancellation.
Parking and Public Transport Information
ONEONESIX has three parks available along the fence, and one park at the front of the building. These parks are labelled with ONEONESIX and are available all hours for ONEONESIX hirers. After 6 pm the parks in the adjacent private car park are available to use for ONEONESIX events so long as they are vacated the same day.
This Space is covered by SpaceProtect
---
Frequently Asked Questions
---